See on Scoop.it – Educational Discourse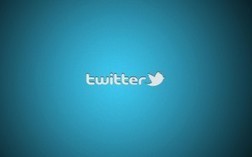 How do you get over the anxiety of starting a new social network account? This simple guide will get you started with Twitter for teachers.
Kelly Christopherson's insight:
What would Connected Educator Month be without a guide for teachers to using twitter? With teachers' time at a premium these days, expecting teachers to take on yet another initiative might be a bit to ask. However, this guide, posted in Edudemic by Jeff Dunn, really has some great advice for teachers stepping into the twitterverse. Although it may take a while, being connected can help teachers to make better use of their time, find resources, network with other like-minded or grade-specific teachers and develop deeper insights into their own teaching. Really, in the time it takes to have a cup of coffee, a teacher can do a great deal. So, have a cup of coffee and read through the post!
See on www.edudemic.com